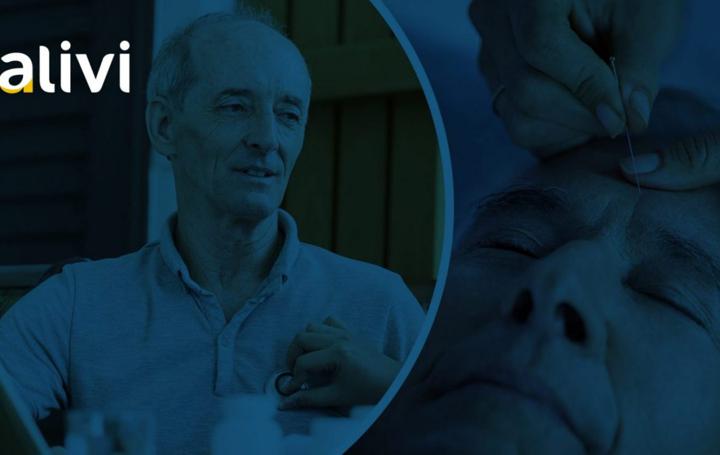 CMS Re-Evaluates Stance on Acupuncture
The Centers for Medicare & Medicaid Services (CMS) finalized a decision on Tuesday to make changes to its acupuncture National Coverage Determination (NCD) policy that will expand Medicare coverage for this benefit for those who suffer from chronic lower back pain (cLBP). 
This ailment is associated with loss of ability to perform activities of daily living, decreased mobility, anxiety, depression and opioid dependence. 
The Centers for Disease Control and Prevention (CDC) estimates that 50 million U.S. adults 18 years or older experience chronic pain (pain on most days or every day in the past six months) and 19.6 million experience high impact chronic pain (chronic pain that limited life or work activities on most days or every day of the past six months). 
Low back pain (LBP) also happens to be the most common health problem among older adults that results in pain and disability. It is noteworthy that both the incidence and prevalence of severe and chronic LBP increase with older age. The public health implications are serious. 
Tackling Chronic Pain and the Opioid Crisis 
Up to 66% of cLBP patients are prescribed opioids for pain. In 2017, opioids were involved in 47,600 deaths related to overdose (compared to the 2016 number of over 17,000 deaths), highlighting the need for a nonpharmacologic treatment with similar benefits like acupuncture to help decrease the need for, and the side effects of, opioids used to treat cLBP. 
According to CMS "The decision regarding coverage takes into account an assessment of benefits and harms and the opioid public health crisis. While a small number of adults 65 years of age or older have been enrolled in published acupuncture studies, patients with chronic low back pain in these studies showed improvements in function and pain. The evidence reviewed for this decision supports clinical strategies that include nonpharmacologic therapies for chronic low back pain." 
CMS notes too that while there is variation in covered indications and frequency of services, several large private payers provide some coverage of acupuncture for certain indications. 
Scope of Coverage 
Effective for services performed on or after January 21, 2020, CMS will cover acupuncture for Medicare patients with chronic low back pain. Up to 12 visits in 90 days are covered for Medicare beneficiaries under the following circumstances: 
For the purpose of this decision, chronic low back pain (cLBP) is defined as: 
Lasting 12 weeks or longer 
nonspecific, in that it has no identifiable systemic cause (i.e., not associated with metastatic, inflammatory, infectious, etc. disease) 
not associated with surgery 
not associated with pregnancy 
An additional eight sessions will be covered for those patients demonstrating an improvement. No more than 20 acupuncture treatments may be administered annually. 
Treatment must be discontinued if the patient is not improving or is regressing. 
What This Means for Healthcare Providers 
CMS recognizes the importance of having treatment options that allow for an integrated approach that is tailored to the needs and preferences of Medicare patients. 
This decision is proof of that, and it comes at a crucial time. Severe/chronic LBP usually results in poor treatment outcomes and functional disability, meaning timely cLBP management of older adults is imperative for preventing further deterioration of overall health. 
"Acupuncture is a 5,000-year-old treatment procedure that has shown to be effective for many conditions including neuromuscular skeletal conditions. It is an all-natural procedure with no medications involved." said Dr. John Gentile, a Clinical Advisor at Alivi. 
Plans are always searching for ways to understand and control the underlying factors behind health issues, and information on acupuncture and cLBP can shine additional light on those factors.  
Studies have shown that undertreating older adults with LBP may result in sleep disturbances, withdrawal from social and recreational activities, psychological distress, impeded cognition, malnutrition, rapid deterioration of functional ability, and falls. These LBP-related consequences may compromise their quality of life and increase their long-term health care expenses. 
How Ancillary Networks Can Help Payers Leverage the New Benefit To Aid Members 
Medicare Advantage plans have a clear focus on improving the health of each and every member using a holistic approach founded in the collaborative use of analytics, technology, and partnerships. Plans can quickly adapt to these new benefit changes by coordinating an ancillary provider network to provide adequate access to members. 
However, recruiting, contracting, and managing specialty providers can be an added challenge for payers, which is why partnering with existing focus networks is the most effective course of action to offer immediate access to ancillary treatments such as therapy. 
Alivi provides payers with various ancillary network options ranging from podiatry, chiropractic, therapy, and acupuncture, with a range of credentialed providers across the state of Florida. 
Our NCCAOM certified acupuncture providers offer nonpharmacologic treatments for members across the state. We understand the impacts of various factors on the assessment and treatment of older adults with LBP and work alongside providers and plans to provide cost-effective and personalized cLBP management for the Medicare Advantage population.
To learn more about our acupuncture network or the new CMS changes, feel free to reach out to Manuel Leon, VP of business development at Alivi at manuel.leon@alivi.com or 786.441.8500 x 103. 
To read the CMS press release visit: https://go.cms.gov/2RgsuYi