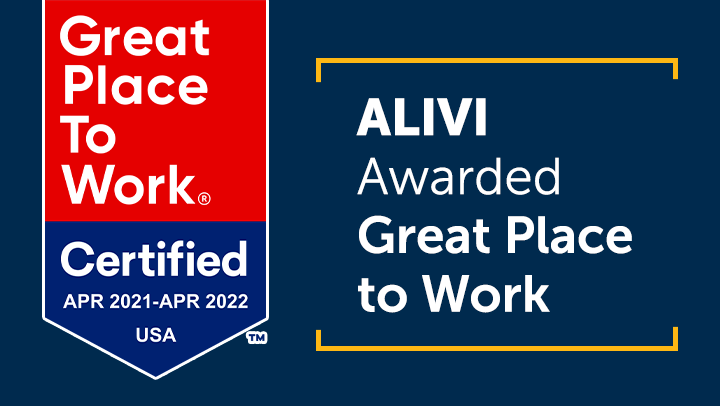 May 12, 2021- Miami, FL- Alivi is proud to be recognized as one of Inc. Magazine's Best Places to Work. This certification proves the dedication Alivi shows to their employees.
"We are honored to be recognized for this certification. We strive to make our workplace as accommodating and inclusive to our team as possible." said Magdiel Rodriguez, Chief Executive Officer at Alivi.
The Best Places to Work certification aims to recognize companies with exceptional workplace environments and enriching company culture that fosters employee growth and advancement at all levels. Companies that are nominated must submit a form detailing company culture, events, and benefit, and must undertake an employee survey to be considered for certification. This is a high achievement for Alivi, alongside ranking 9th in the Financial Times' Fastest Growing Companies list.
"The welfare of our employees is a high priority in our company. We will continue to foster an enriching work environment for our employees during these difficult times." said Gabriel Rojas, Chief Revenue Officer at Alivi.
To read more about Alivi's Great Place to Work Certification, please visit:
https://www.greatplacetowork.com/certified-company/7023264.
About Alivi
Headquartered in Miami, Florida, Alivi is an award-winning company that provides solutions for health plans to facilitate the delivery of healthcare benefits. Alivi offers solutions for non-emergency medical transportation, healthcare administration, as well as ancillary and supplemental benefits. We combine deep industry knowledge with technology expertise to provide proven solutions that help improve health outcomes, streamline operations, and manage costs. We're passionate about providing people with access to the care they need. For more information about Alivi, visit www.alivi.com.