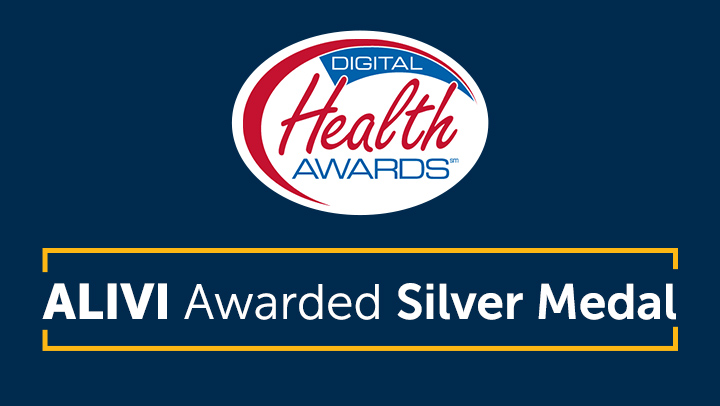 June 19, 2020 – Doral, FL – The Health Information Resource CenterSM announced the winners in the spring session of its 22nd annual Digital Health Awards® which honors the world's best digital health resources. Alivi was awarded the Silver medal under the Web-based Digital Health- Portal category for their Non-Emergency Medical Transportation Technology EpicRide.
"We are humbled to receive such an important recognition for Alivi's NEMT Technology. This award confirms we are headed on the right path to improving the medical transportation industry," said Onil Maruri, Manager of Technology Solutions at Alivi.
Recent winners of the Digital Health Awards® include, Aetna, American Heart Association, Blue Cross Blue Shield Plans, Centene, Cigna, Humana, Johns Hopkins, Mayo Clinic, UnitedHealthcare, Walgreens and WebMD.
"Our focus at Alivi is improving the member experience. Our advanced transportation technologies are designed with a "member first" concept as a guiding principal. By doing so we are able to leverage our culture and technology to solve the pain-points and alleviate our health plan partners worries around NEMT," said Alivi's President, Caleb Rojas.
To see the official winning list, www.healthawards.com/dha/winnerss2020/dha_s2020_winners.pdf
About Alivi
Headquartered in Miami, Florida, Alivi is an award-winning company that provides solutions for health plans to facilitate the delivery of healthcare benefits. Alivi offers solutions for non-emergency medical transportation, healthcare administration, as well as ancillary and supplemental benefits. We combine deep industry knowledge with technology expertise to provide proven solutions that help improve health outcomes, streamline operations, and manage costs. We're passionate about providing people with access to the care they need. For more information about Alivi, visit www.alivi.com.
More about the Digital Health Awards® Methodology
Entries in the Spring 2020 Digital Health Awards were evaluated by a distinguished panel of judges. Using a rating scale of 1 to 100, each judge evaluated entries for content and design/creativity/user experience. The scores were then totaled and averaged. Award curves were established for each entry classification/category. Gold, Silver, Bronze and Merit awards went to the highest scoring entries in each classification/category, based on its curve. Classifications/categories in which entries were sparse followed a common curve. Although an entry may have scored highest in its classification/category, it may not have received a top award.